Daystar Gets Set for Book Week!
An essential part of Daystar Academy's mission is to support our students as they "strive for distinction in Chinese and English studies". With this in mind, next week we will be celebrating Book Week at Daystar!
The purpose of book week is to highlight the love of reading and provide activities that encourage active participation in reading. The theme of book week is "Our Shared Stories."
Throughout the week, we are encouraging everyone to share stories by reading, listening, and speaking about books. Each class has chosen an activity to celebrate Book Week! We encourage parents to ask your children what their class is doing.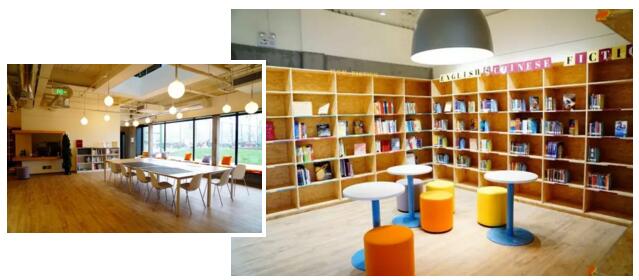 MONDAY THROUGH THURSDAY, the brand new library will be hosting several activities and we invite parents to join us for the fun! Activities include the following:
OBIDO BOOK FAIR – Obido is an expat-owned, local distributor of books and educational materials. They will be selling a variety of high-quality, bilingual books. Also, every book sold gives Daystar credits to buy more books for the school and library! 8:30 AM – 5:00 PM
ARTS & CRAFTS – Make and decorate bookmarks, write and illustrate stories, or color decorations. 2:00 PM – 5:00 PM
"GET CAUGHT READING" PHOTO BOOTH – find your favorite children's book and have your picture taken reading it. The photos will be added to a display we are creating in the library. 2:00 PM –5:00 PM
STORY CORNER – Join us every 20 minutes to read a picture book with students on the story rug. 2:00 PM – 5:00 PM
Finally on FRIDAY students are encouraged to come dressed as their favorite author or character from a book!
Daystar has also recently formed a Daystar Literacy Culture Committee composed of teachers, administrators, librarians and the Head of School. The committee's goal is to find ways to support Chinese and English literacy for the remainder of the year and into the future.
So get ready for an awesome week at Daystar next week, and to see some great costumes next Friday! And may our love of reading grow ever stronger!